2005: Winter Creatures
Our second album was written and recorded in Brighton, with my friend, Simon Johns, from Stereolab, who provided percussion and many of the bass parts.
Simon approached his role almost mathematically, deconstructing chords and rhythms until he understood exactly what each song was about. From here he built up his bass lines and drum parts which, far from being clinical, were warm, loose and and melodic. I'd love to collaborate with Simon again but he since moved to Istanbul and after a visit in 2010 where I repeatedly beat him at backgammon, he's been oddly silent.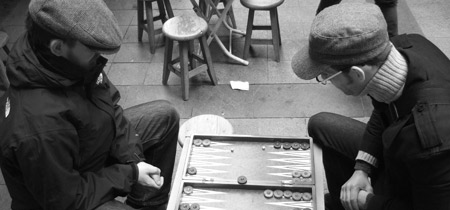 Incidentally, the short story that accompanies the first CD run comes with a typo on the inner sleeve. The date of the story should read 1924, instead it says 1324. I'm still kicking myself over this.