New album and live show with Alan Moore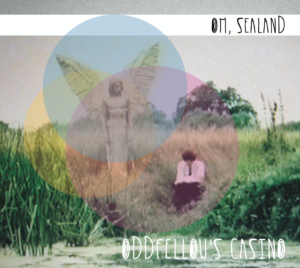 So we haven't gigged in a while but with the new album, Oh, Sealand, due for release in late spring, Oddfellow's are finally gearing up to some live shows. First stop is Brighton May festival on May 24th at the Spiegeltent for which we'll be doing a short set, wrapped around talks by authors Iain Sinclair, John Higgs and Alan Moore. The night is themed around psychogeography, giving us a chance to rattle off a few new tracks from Oh, Sealand. Details to follow.
We've also got a new Facebook page, Oddfellow's Casino Songbook, which will upload a new track every week. Some old, some new, some borrowed, some lost down the sofa.